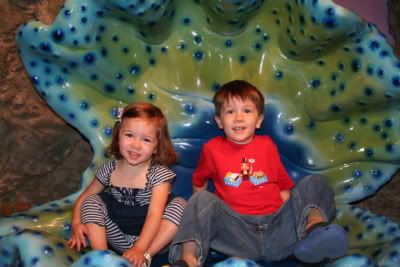 We took a lovely little day trip down to Monterey today. I had been anxious to see the new seahorse exhibit. It was way cool, check it out if you get a chance. They had everything from teeny tiny baby seahorses to sea dragons. The sea dragons were particularly amazing. They look like they are covered in ruffly leaves. Patrick took one look at them and asked if their look was for camouflage. Smart kid!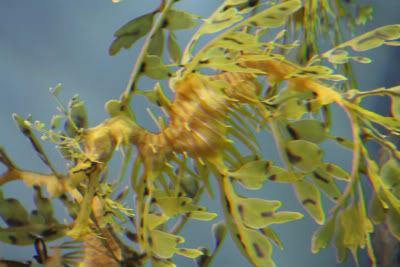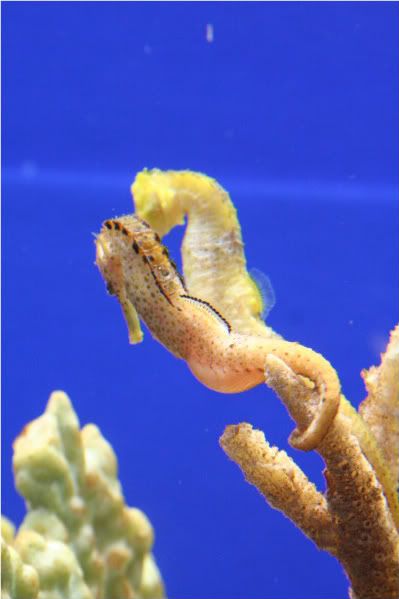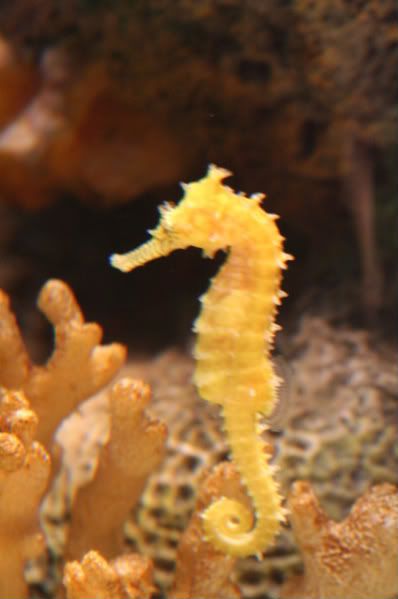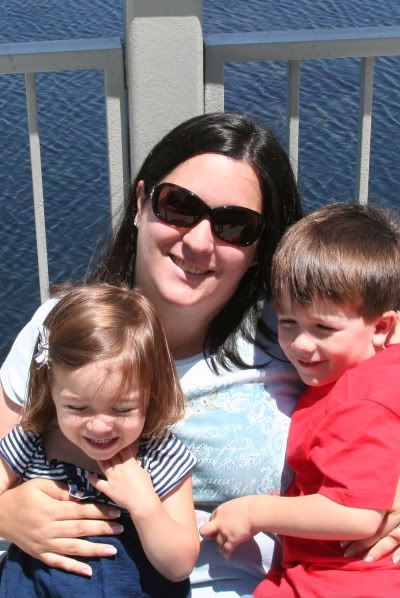 This week is Patrick's last week of preschool. I cannot believe my little baby will be starting kindergarten in the fall! It will be so strange to have him gone 5 days a week.
Patrick seems pretty unaffected by the changes going on. This summer he'll be attending camp at his preschool, back with his favorite teacher. He's looking forward to that. And then in the fall Molly will start 2 days a week! That will give me the time to volunteer at Patrick's school, we've decided to send him to the public parent participation choice school here. So I'll be at the school 3 hours a week. I'm crossing my fingers that it all works out. In the end we figured that any of the choices we made involved a leap of faith, and this was the one that felt most comfortable at this point.
We'll see!